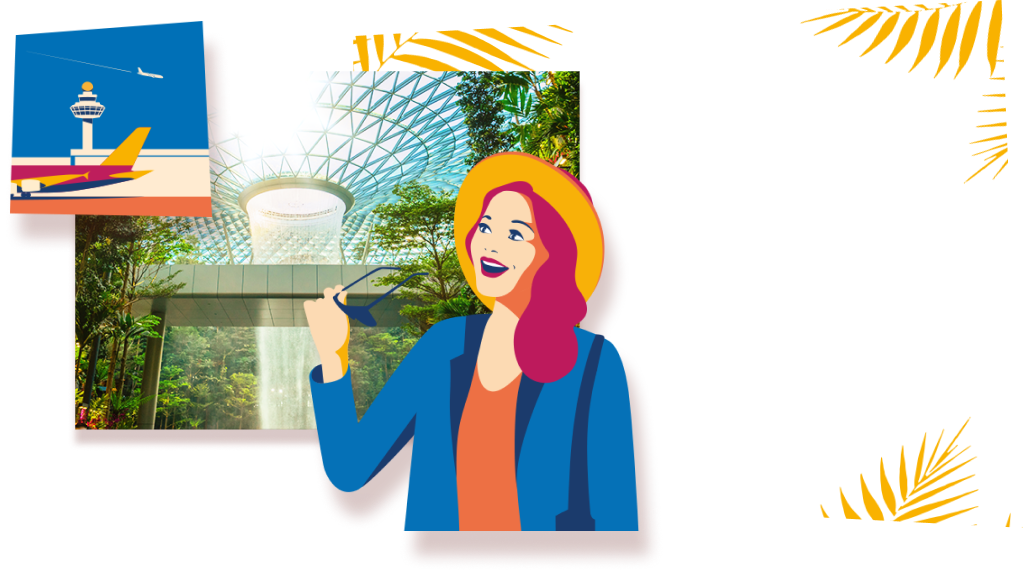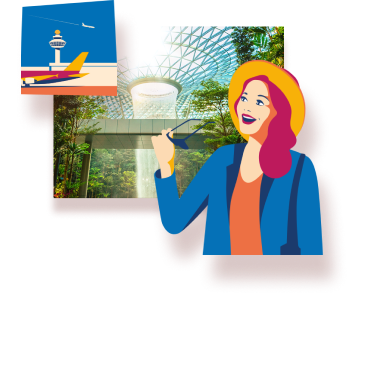 1.
Touch down... You're a famous celebrity transiting in Singapore.
You've got a few hours to explore Changi Airport before hopping on your flight home and all you want is a low-key layover. You decide to check out the HSBC Rain Vortex for the first time.
As you gaze up at it, you can't believe what you're seeing. It's breathtaking.
You take your sunglasses off to sneak an unfiltered look — that's all it takes to get noticed.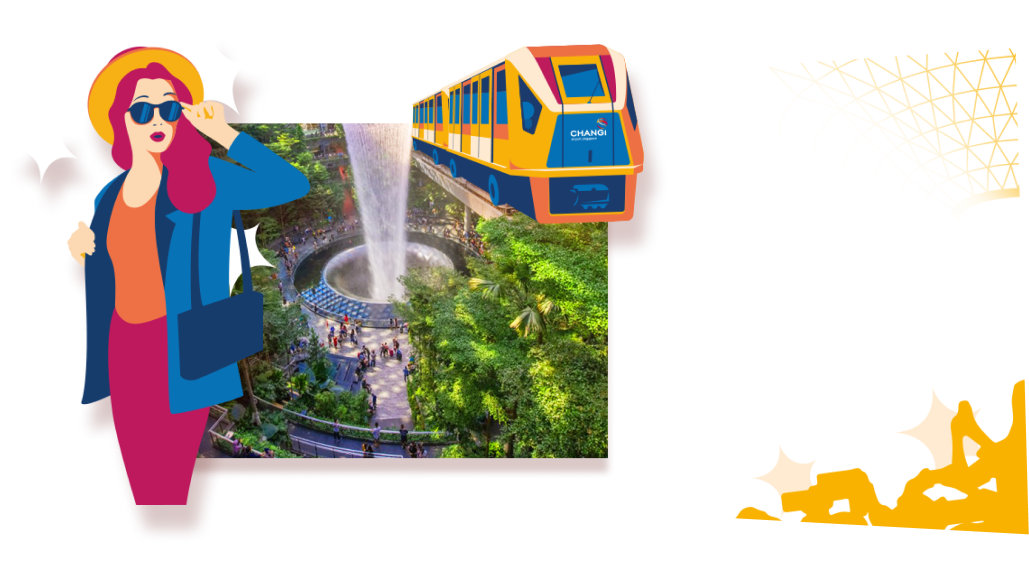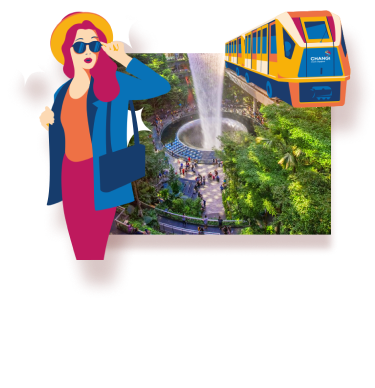 2.
People around you start whispering and you can see the phones start to come out. Uh oh. You look for a way out and spot the Skytrain above. Perfect.
You can slip away from the fans on the train and get to your terminal to make your flight in time. You make your way to Terminal 3 (T3) and hop onto the Skytrain unnoticed.
The crowd slowly follows.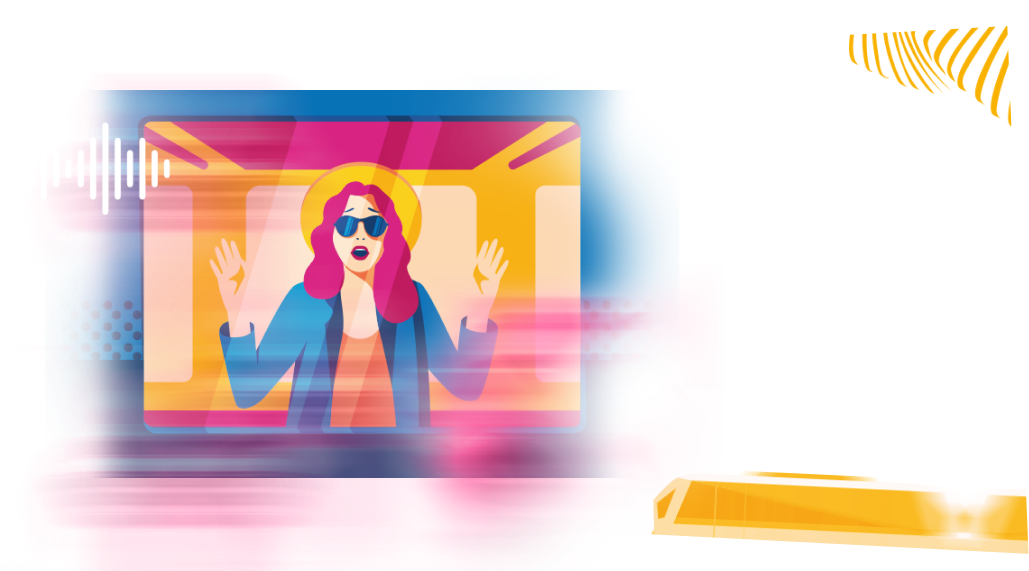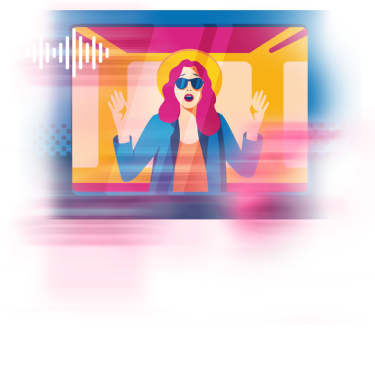 3.
In your haste, you don't realise that the carriage is completely empty.
As you approach the next terminal, the train oddly doesn't slow down and continues to glide towards the next stop. After 10 minutes of not stopping at any terminals you soon realise you're stuck in a loop.
You're trapped in the Skytrain!
Over the loudspeaker you hear an automated voice.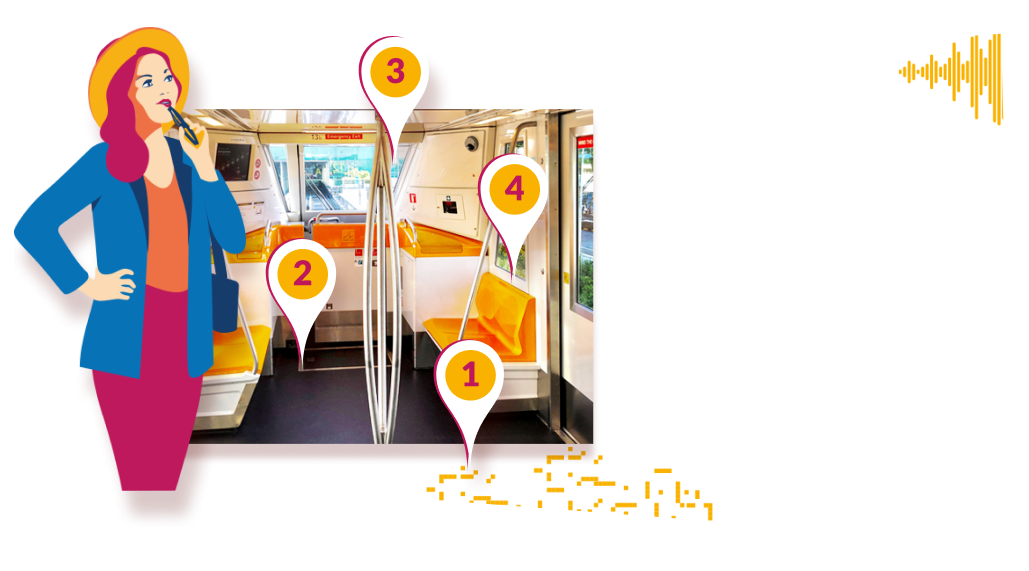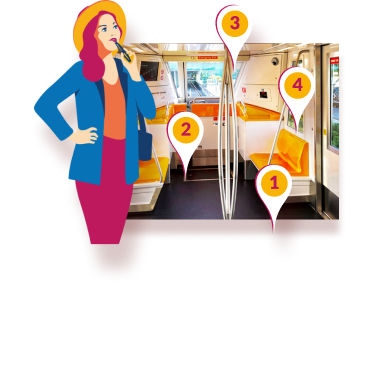 4.
The voice explains that to get off the train, you must solve four riddles within the carriage.
If you do, you'll be dropped off at Terminal 2 (T2) to catch your flight unnoticed.
But if you don't, you'll be dropped off back at T3, where your fans await.
And everytime you pass T3 on the loop, the crowd is getting bigger and more restless.
The only way you're going to get off the train is to solve all four Changi-themed riddles in time.